What better way to start the day than a mouthwatering breakfast from a locally-owned business, among the big murals of the NEON District?
The NEON, which is nestled between Downtown and Ghent, offers some of the tastiest breakfasts in town — and they won't gobble up your wallet, either.
Whether getting some food in your belly before work or fueling up for a day of adventure in Norfolk, the NEON has you covered. The menu includes:
765 Granby St.
"This is an authentic bakery," said Jacqueline Devulder, who owns La Brioche along with her husband, Yvan. "Everything is from scratch. We use organic flour, locally sourced."
The smell of fresh baked goodness hits you as you enter one of the most loved businesses in the NEON, La Brioche. There are rows upon rows of French delicacies, like eclair, turnovers, meringue, and croissants. Devulder and her husband are both native to France, so the sound of French also fills the air. "Authentic" is an overused word in our society, but if you are a francophile, at La Brioche, you feel authentically home.
For breakfast, Pavilla said that customers enjoy the quiche, croissant with ham and cheese, or the traditional French breakfast of coffee and plain or chocolate croissants. Le vie en délicieuse in the NEON.
800 Granby St.
Zeke's has what is objectively, unquestionably one of the best breakfast deals in Tidewater. For about five bucks you can get a bowl of scrumptious: acai topped with granola, along with the likes of mango, pineapple, coconut, and strawberries. It's healthy. It's filling. And it's pretty, too. Berries, bananas and kiwi dressed in honey is a lovely sight to behold.
Along with the bowls, Zeke's offers egg breakfasts, and a full selection of fresh juices (all bottled in-house) and smoothies. It is conceivable that if you ate Zeke's for breakfast every day you would live forever.
Come for the food, stay for the art. Zeke's passionately curates and supports local artists like few others. There's always something fresh in their dining area gallery, just as there's often a nice breeze in their backyard patio area.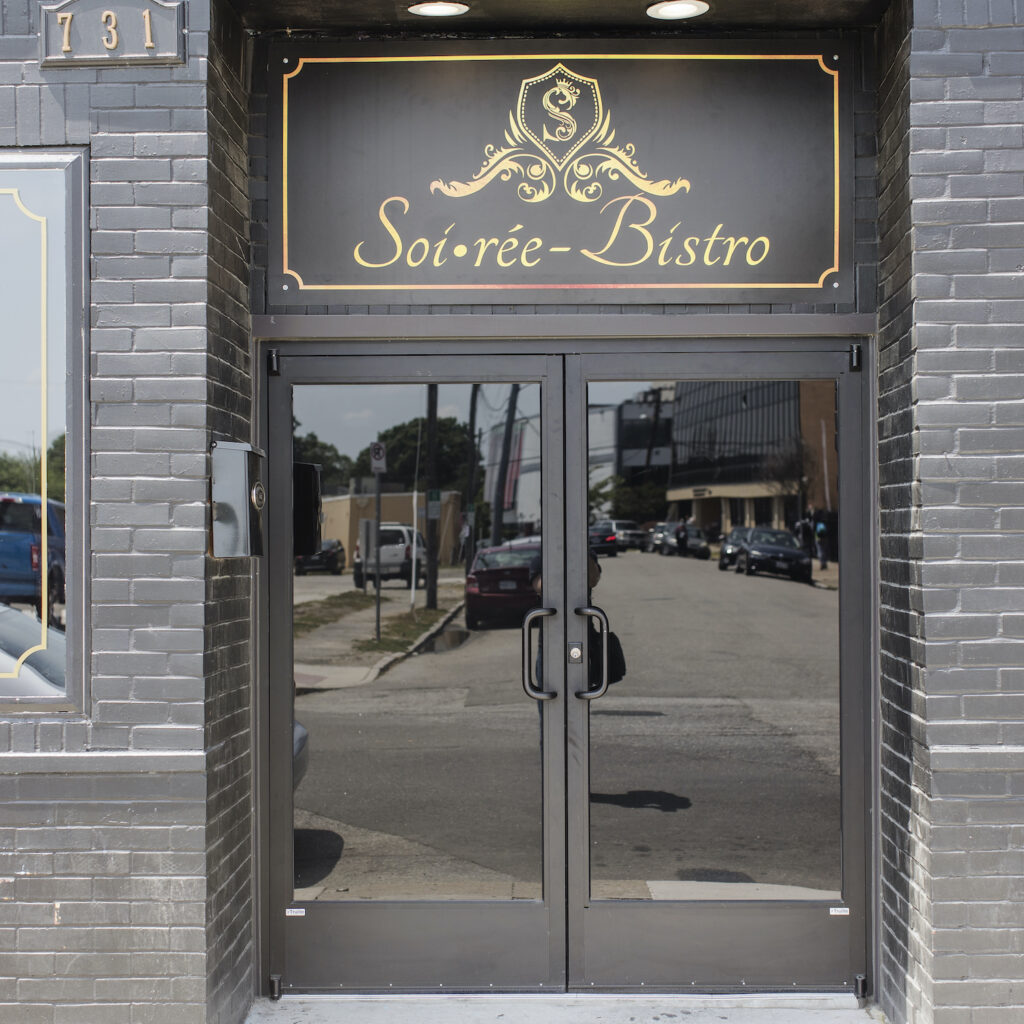 731 Granby St.
Soiree has got everyone's taste covered for Sunday brunch, which goes from 11am to 5pm. French toast with strawberries, crab cakes, steak and eggs, and of course, chicken and waffles are just a few of the options. It's quite the social scene, with mimosas on deck and football games on the big screen in the fall. Soiree is quickly becoming the see and be seen brunch spot on Granby.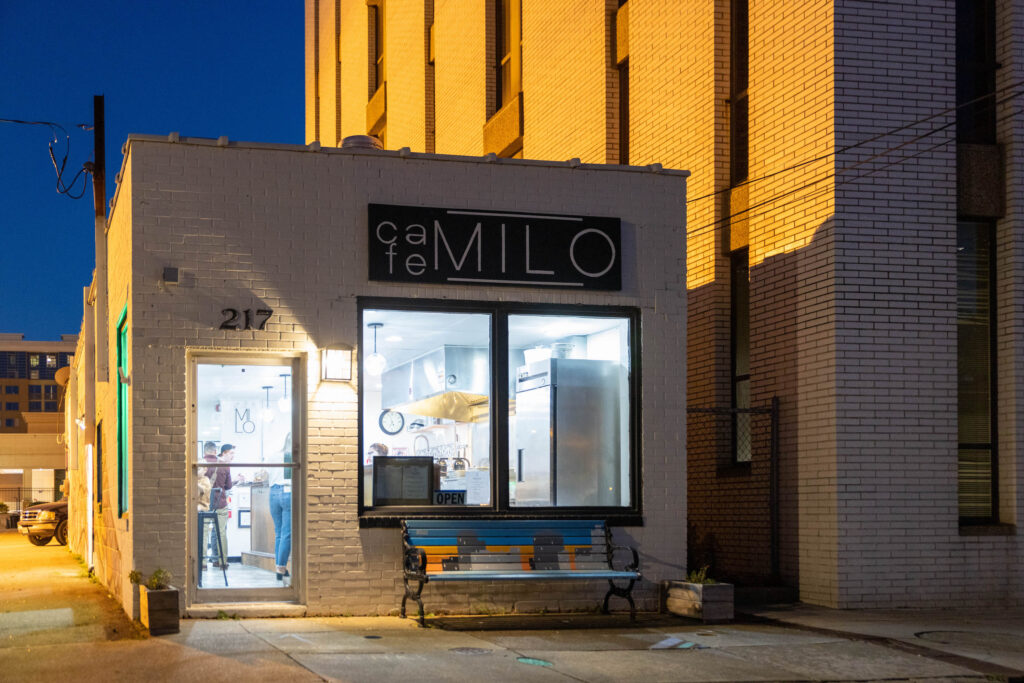 217 Grace St.
At Cafe Milo, owner Tevin is a one man dream team, cooking up brunch, serving it with a friendly face and keeping a small Black-owned business alive. The cafe has a devoted local following, especially on the weekends for all day breakfast and brunch. Whether you need a hangover cure or are looking to start your day off on a health kick, Cafe Milo has got it on the menu. Just steps away from Chrysler Museum and Glass Studio, you couldn't ask for a better fill-er-up before browsing the galleries or taking an afternoon class on specialized glass techniques. Open Tuesday through Friday 11am-6pm and Saturday and Sunday, 10am-5pm.